Recent Talks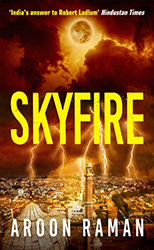 AROON'S LATEST BOOK, SKYFIRE IS ONE OF  AMAZON'S MEMORABLE BOOKS OF 2016!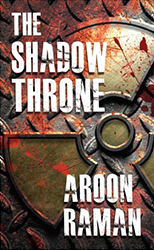 Pace verging on the breathless, as the reader is hurtled between Delhi, parts of Pakistan and Bamiyan in Afghanistan.
The Hindu
The Shadow Throne is a thriller where ISI and RAW, hold your breath, come together to avert nuclear disaster in our subcontinent.
Outlook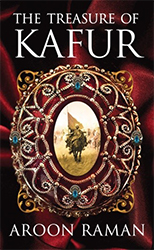 Packed with intrigue, mystry and a healthy does of history.
THE Hindu
This book stands out for the sheer strength of some of the incredible characters thar Raman creates.
MILLENNIUM POST
AROON RAMAN
• Serial Entrepreneur • Thriller Writer
• Traveller in Strange Places • Storyteller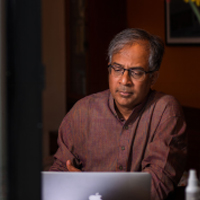 Aroon Raman has a Masters Degree in Economics from JNU, Delhi and an MBA from The Wharton School, University of Pennsylvania, USA, majoring in both Finance and Marketing.  He joined his family company, Raman Boards, and built it into one of the world's largest players in the transformer insulation business, before divesting it to ABB Switzerland in 2007. He subsequently promoted Raman FibreScience, a R&D based manufacturing company. In six years, he and his team developed and took to international markets a unique battery separator material – the first of its kind globally.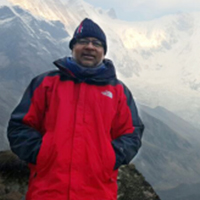 In November 2014, Raman FibreScience was acquired by Hollingsworth & Vose Company, a world leader in engineered composites for filtration and energy storage. In both companies his model of putting world-class innovation using local grassroots talent has won critical acclaim. Aroon now wears multiple hats. He is a thriller writer with two of his books, The Shadow Throne and The Treasure of Kafur having become national bestsellers. The Hindustan Times has referred to him as 'India's answer to Robert Ludlum.'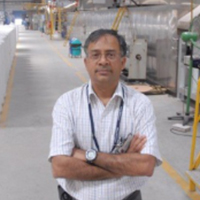 His third novel, Skyfire, has just been released.  He has also written for The Hindu Sunday Magazine and very recently in Outlook – where his columns are among the most widely followed.  He sits on the Board of several corporate and charitable trusts and travels widely in order to meet strange people in even stranger places.  
He speaks regularly to corporates, colleges, schools and in public events on topics as varied as his travel adventures, innovation and creativity, creating successful world-class organizations and strategies for business and personal success.